About: R.Kaloti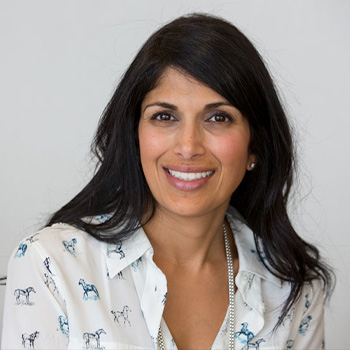 Dr. Kaloti enjoys helping people, both at personally and professionally, and have fun while doing so. She always knew she wanted a job that allowed her to do that, and spent her childhood babysitting, lifeguarding, teaching swimming lessons, and volunteering in the geriatrics unit of her local hospital. She enjoys working with patients of all ages.
Dr. Kaloti started studying dentistry in 2000 and graduated from the University of Saskatchewan with her DMD. After practicing dentistry for five years, she decided to take some time to focus on building her family. When she returned to work, Dr. Kaloti and Dr. Minhas decided to partner up and open up West 85th Dental. Their vision was to create a warm, inviting office and a pleasant and relaxing experience that would make their patients look forward to visiting.
At West 85th Dental, we pride ourselves on providing comprehensive dental care to all our patients by providing thorough examinations, explaining our findings clearly, educating our patients about oral hygiene, and providing multiple treatment options that allow our patients to make educated decisions about their health and care.
When Dr. Kaloti is not seeing patients, she spends her time doing charity runs, water sports, pilates, and spending time with her family.
Posts by R.Kaloti :